Tuesday 22nd September - Thursday 24th September 2015
Novotel Hotel, Parramatta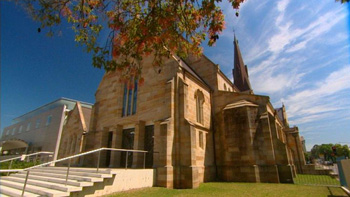 The Catholic Women's League are incredibly blessed to be able to hold their Biennial conference in an area with such deep roots of Catholic faith. It was at Old Government House in Parramatta Park that the 1803 Proclamation requiring all Catholics to register for the first official Masses in the colony was read. Rev James Dixon celebrated the second and third official Masses in Australia in Parramatta and the Hawkesbury respectively in May 1803. Furthermore the first religious profession in Australia took place in St Patrick's Parramatta, in 1835 when Sr Xavier took her first vows in the Sisters of Charity. Now members of more than 50 religious Congregations live and work in the Diocese.
CWLA 47th Biennial Conference Flyer
CWLA 47th Biennial Conference Venue
CWLA 47th Biennial Conference Accommodation