22nd-24th September 2015
Novotel Sydney Parramatta, NSW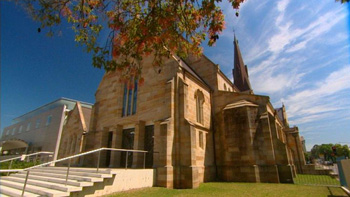 This is to give you more information about our National Conference.  Just a reminder to get your accommodation bookings in early with the Novotel.  If anyone needs a booking form there is one in the April e-Newsletter; you can contact your State executive; or you can send an email to the National Treasurer. The Novotel have now given us a contract number of 1890968 which you could put on the form if mailing to the Novotel.  Remember that the Novotel has given us special discounts based on the expected number of conference participants staying with them. Your support is very necessary to keep costs down.
EVENTS
Tuesday 22nd September.
National Council Meeting. Full Day
4.00 pm – 6.00 pm Conference Registrations in Hotel Foyer 
6.00 pm Opening Mass in St Patrick's Cathedral, Parramatta
Wednesday 23rd September
8.00 am Conference Registrations in Hotel Foyer
9.00 am Opening Liturgy
  Conference Programme
7.00 pm Gala Dinner and Entertainment.  Drawing of Major Raffle
Thursday 24th September
Conference Programme continues
The Gala Dinner is being held on the Wednesday night to give everyone the opportunity to attend without the problem of travel arrangements home on that day.  This is promising to be a special night.
 REGISTRATION COSTS
Full Registration (including Gala Dinner)     $285
1 Day Registration (including Gala Dinner)  $200
1 Day Registration (without Dinner)           $135
Gala dinner only                                            $75
Registration forms will be out soon with the finalisation of the Programme.
 MAIN RAFFLE
Prizes- Visa Gift Cards- $1,000 First Prize, $750 Second Prize, $250 Third Prize.
Tickets are $2.00 each in books of 10.
Raffle to be drawn at the Gala Dinner.
Books are now available from your State Executive. We encourage all to promote
this raffle as the revenue raised  is used to reduce the registration costs for our members and the prizes are well worth winning.
If you need any further information please contact any of the following:-
Carolyn Metcalfe (president@cwla.org.au)   
Robyn Miller (secretary@cwla.org.au)
Pauline O'Malley (treasurer@cwla.org.au) 
Brigid  Meney (publicrelations@cwla.org.au)