Written by Fiona Basile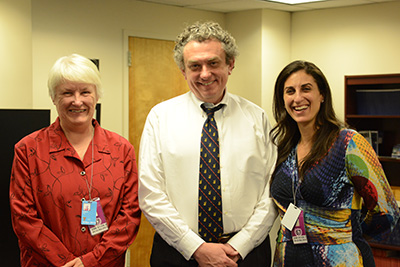 Austin Ruse is a man full of energy and passion, who is fuelled in his daily work by 'righteous anger'. He is president of the Catholic Family and Human Rights Institute (C-FAM), a non-partisan, non-profit research institute that has for the past 15 years provided expertise in international social policy—in particular, matters pertaining to the United Nations (UN).
Austin and his team are the 'eyes and ears on the ground at the UN' in New York. 'Primarily our work is to be present at the UN each day, to watch what goes on, to learn and understand what really goes on, and then to tell others,' he said.
Austin, who is based in Washington DC— there is also a C-FAM office in New York—speaks and gives lectures to people from all over the world; he has spoken on radio, has appeared on national cable network programs discussing the UN and Catholic issues and disseminates the weekly Friday Fax.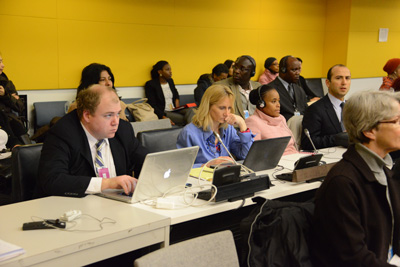 Austin, was present at the 57th session of the Commission on the Status of Women, which was held in New York on 4–15 March. Each day, Austin and his team provided coverage on the discussions among UN state delegates on the elimination of violence against women and girls. He says that that people with 'a profound misunderstanding of human sexuality' come to the UN to create a body of new norms that are put into UN documents that governments feel beholden to impose upon their people.
'With these UN documents they say, this is the new international standard and you have to live by it—the whole world has agreed and you just have to go along with it', he said. 'What this small but very loud group of activists propose, from quiet and carpeted rooms just down the road at the United Nations, is to tell men and women how to live the most intimate aspects of their lives. And somebody from outback Australia has absolutely no way to get here to petition this government to do something else.'
'It's a profoundly anti-democratic initiative from a small group of wealth Westerners, who are trying to impose their vision on the world. I consider it to be the greatest power grab that the world has ever seen.'
Austin says that for years the UN has been pushing abortion. 'They push abortion through code words like "reproductive rights", "sexual reproductive rights", and have been doing so since the Cairo conference in 1994. They have also tried to redefine the family since then and one of the new things is the attempt to incorporate sexual orientation and gender identity as a new category of non-discrimination in international law,' he said.
'But we've been successful so far in that there isn't an international right to abortion and we've blocked a reinterpretation of the family, and we've blocked them from putting sexual orientation and gender identity into the law.'
Austin concedes it is difficult work. 'Because we're not wanted there and we know it—they really show it, particularly among the UN bureaucracy and agencies. The diplomats are a different story, though; we have many friends among UN diplomats because the coalition for life and family is quite large among the diplomats.'
'So, the biggest challenge is overcoming the resistance that we have in the building, and they're the people who write the documents to be negotiated. So they're not our documents; they're their documents. And so what is left, is for us to block and play defence.' 'To spend your whole life playing defence is a hard job but personally I am motivated by righteous anger and so I'm quite happy to play defence and to throw sand in their gears every chance that we get.'
'As well as the righteous anger, I have an absolute certitude that what we're doing is the will of God. … the central thing that unites all people who come to the UN to do this kind of thing is faith.'
'We have people from all over the world who are praying for us every single day, including congregations of nuns and cloistered monks, and priests all over the world say Masses for us; prayer is essential to what we do.'
For more information about C-FAM and to subscribe to the weekly Friday Fax, see www.c-fam.org.
Austin is a Knight in the Sovereign Military Order of Malta, a Knight in the Equestrian Order of the Holy Sepulchre, and is a founding member of the Diplomatic Society of St Gabriel. Austin is married to Cathleen and they have two daughters, Lucy and Gigi.
This article first appeared in the Kairos Catholic Journal and is used with permission.